The Clatterbridge Cancer Charity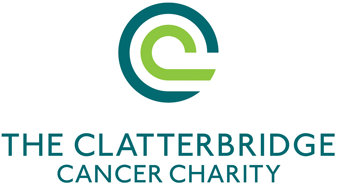 The Clatterbridge Cancer Charity is the only dedicated charity for patients and research at The Clatterbridge Cancer Centre.
The Clatterbridge Cancer Centre is one of the largest networked cancer centres in the UK, providing services at our centre on the Wirral and our satellite radiotherapy centre in Aintree, along with our network of chemotherapy clinics across Merseyside and Cheshire. We treat around 30,000 patients a year, offering pioneering chemotherapy, radiotherapy and proton therapy treatments.
The Clatterbridge Cancer Charity raises funds to help enhance patient care, fund vital research, the latest therapies and innovations in cancer treatment that may otherwise be unavailable, which means we can make Clatterbridge a special place, helping our patients, young and old, get the best possible care.
At Clatterbridge, we have a once-in-a-generation opportunity to transform cancer and we want you to join us on our journey to expand and improve cancer services, for people with cancer in our region.
We want to build a brand new dedicated specialist cancer hospital, Liverpool's first, in the heart of the city. To build the best hospital we possibly can, and make significant investments in our Wirral site, we need your help, so we will soon launch The New Cancer Hospital Appeal.
Together we can do something incredible for people with cancer across our region.
Let's Transform Cancer Care.