Walthew House
Walthew House
Walthew House was founded in 1882 by John Walthew to offer support to those with sight loss, hearing loss or dual sensory loss.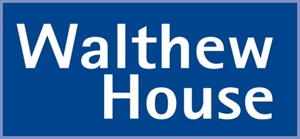 In 2009, Stockport Centre for the Deaf merged with Walthew House to become a single charity; which now offers many volunteer led services such as social groups, classes and activities, a resource centre, a drop in clinic and information services for its members. Most members are very isolated and unable to access mainstream services because of their disability. The grant that the Equity Foundation awarded to Walthew House has allowed the centre to support the 100 volunteers that currently help run the charity and its services, meaning anyone can afford to volunteer for the charity; regardless of their financial status as they will receive expenses, lunch and refreshments.
The information and resource centre at Walthew House provides members with information about local and national services they can depend upon. Anyone who is blind, visually impaired, hard of hearing or who has dual sensory loss will find helpful information in the centre about services that may be of use to them. The volunteers in charge of the centre have good signing skills and so are able to assist anyone needing advice or guidance.
The charity runs a wide range of classes and activities throughout the week including craft, dance, Braille, hand bell ringing, Bridge, computer club, luncheon club and a steel band class. The centre also runs social groups for deaf people every Thursday and a group for those that are hard of hearing every Wednesday. These groups and activities mainly attract adult visitors, and so Walthew House are eager to engage young people through a weekly youth group every Friday alongside their sessions for young people organised by the Education Service for the Sensory Impaired (ESSI).
Volunteering underpins everything the centre does as they are a very small team. Individuals with signing skills are especially hard to come by, and many volunteers travel a long way to run classes and groups; so when the charity finds those with the appropriate skills they need the expenses available to fund their efforts. Funding is therefore crucial and Kathryn and the Walthew House team are extremely grateful for the Foundation's support.
To find out more visit walthewhouse.org.uk