Reuben's Retreat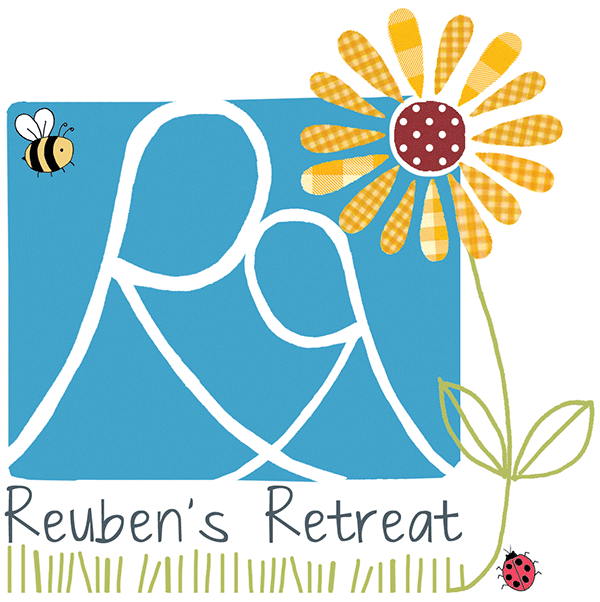 Reuben's Retreat was born out of the tragic loss of Reuben Michael Graham at just 23 months old from an inoperable brain tumour. His family launched the charity just 2 days after his death on the 23rd August 2012 to offer a safe place for families in their community to "relax, recharge, remember and rebuild". The objectives of the charity are to ensure that Reuben Michael Graham's short, but precious life wasn't in vain. They aim to relieve the distress of families bereaved of their child or those who have a child with a life limiting or life threatening condition through the various emotional and practical support sessions they offer.
To date they have supported over 1,000 individuals from across the UK by providing peer led monthly support groups, meditation evenings, weekend rambles, one to one counselling and holistic therapy sessions for parents & siblings as well as regular music & animal therapy, bespoke memory making and memorial events. Reuben's Retreat also arrange UK respite and bereavement breaks allowing families bereaved of a child to remember and rebuild and those with a complexly ill child to relax and recharge.
A further objective of the charity is to finish their ambitious build project. When completed, this will be their forever home, a safe and happy place for families to access their support. Enabling them to create memories in the sanctuary of Reuben's Retreat. They are currently nearing the completion of phases 4 to 6, their activity wing. The fully accessible facility will house a hydrotherapy pool with changing suite, sensory room and play room with chill zone. It will be a welcoming, engaging environment that will propel their support services of complexly ill and disabled children and their families to a whole new level. The final phases will include 3 fully accessible apartments for families to create special memories together with what time they may have left as many of the children they support may not reach adulthood. Reuben's Retreat is being built by an army of compassionate and generous hearts! Everyone has something to bring to Reuben's Retreat.
There are so many ways to get involved and help their cause, from gorgeous, great big challenges (climbing mountains, running marathons, sky diving...) all the way through to minimal effort and zero cost (Easyfundraising, Amazon Smile and liking/sharing our social media posts).