Yorkshire Air Ambulance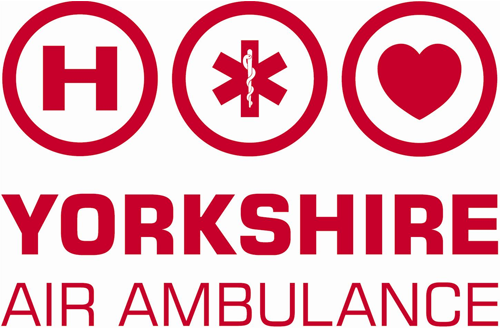 Yorkshire Air Ambulance (YAA) are an independent charity providing a lifesaving rapid response emergency service. The charity serves 5 million people across Yorkshire and carries out over 1,500 missions every year. The YAA operates two, state-of-the-art Airbus H145 helicopters from two Yorkshire air bases.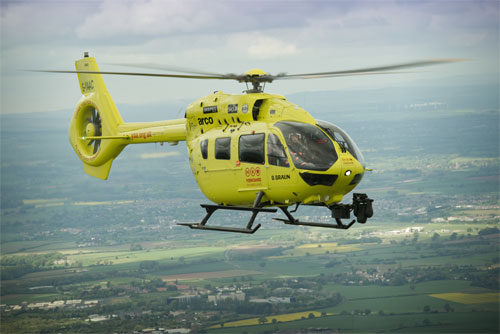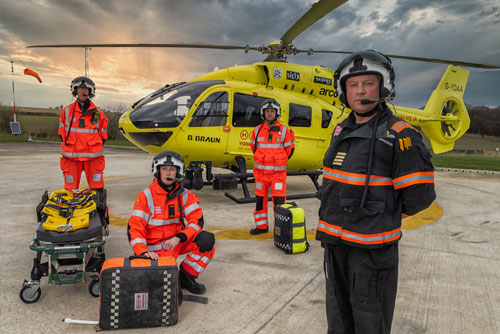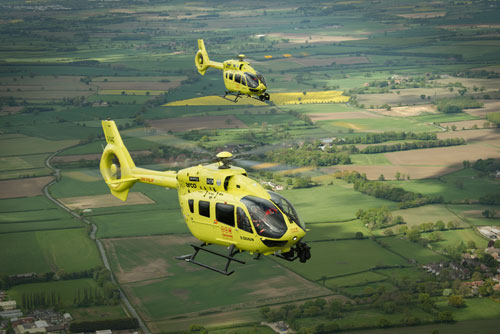 Set up in 2000, the charity, now in its 20th year, relies solely on the generous donations of the public and corporate supporters and needs to raise £12,000 every day to keep the two helicopters operational and saving lives across Yorkshire. This is equivalent to £4.4 million each year.
Yorkshire has a vast topography that not only includes remote, rural and densely populated areas but also includes major motorways and road networks such as the M62, M1, A1 and M18. Having aircraft based at the strategic locations of Nostell and Topcliffe means that the Critical Care Team can reach anywhere in Yorkshire within 20 minutes.
The YAA helicopters fly daily with a crew consisting of a highly trained Pilot, a Critical Care Consultant level Doctor and two Critical Care Paramedics, together they form a highly skilled team that treats over 1,100 patients and flies over 330 patients to major trauma centres and other hospitals across the country each year.